Snow Removal Service
When your company needs the most professional snow management, snow removal, parking lot clearing, salting, sidewalk clearing and other snow removal services, you may rely on us. We do it best because snow is all we do.
Having to shovel or get out the snow blower adds angst and stress to an already busy time of year. Let us take the shovel out of your hand and clear your driveway before the snow piles up high.
You can save time and enjoy the winter weather by letting us do the hard work of shoveling snow.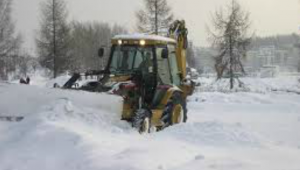 It is critical that your parking lots and drives stay clear and free of ice, allowing for safe and easy access for your employees and customers.
We are well known for our highly professional and reliable property maintenance services that guarantee your business won't be interrupted by even the most intense winter storm. In the case of heavy accumulation, our team will be mobilized immediately.
We can handle both large  and small snow plowing jobs as we have experience in the snow plowing and removal business. Whether it's a home-owners association, a residential driveway or a commercial parking lot, we have the equipment to do the job done right.
Our snow plowing / removal and salting services can be your answer to clearing your:
Parking lots
Shopping centers
Condominium and Apartment Parking Areas
Church Parking Lots
Sidewalks
Driveways
Private drives
Our entire fleet for snow removal is ready to go. We use GPS tracking software that enables us to determine the location of all of our vehicles.
Our goal is to leave our customers completely satisfied with our work. Our workers are punctual, detail-oriented and polite. Contact us today at (614) 600-0427
"Eliminate the stress and the hassle of clearing winter snowfall by taking advantage of our snow removal services."